From I-25 and Highway 24 (Cimmaron Street), drive west 1/4 mile to 8th Street. Turn left and drive south past Wal-Mart, and continue over the hill. After passing two signals on the down- side of the hill, watch for the large Broad Market Square sign on the left-hand side, with a small white sign underneath. Continue 50 yards south to a large white sign and turn left. Clean Slate is in the building directly in front of you as you turn into the driveway. The parking lot is to the right and the entrance to Clean Slate is up the walk to the front door.

Click on the map for more navigation possibilities.

Back of Clean Slate from the street.

1769 South Eighth Street . Colorado Springs . Colorado . 80905

Please send us your

questions or comments.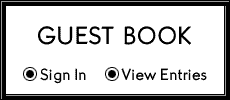 The Clean Slate Meeting Place web site is not endorsed by AA, NA, CA, or any other 12 Step recovery program but is guided by their principles. Please visit our "Links & Info" page to find official 12 Step web sites.